James Fox-Robinson
James Fox-Robinson is a Lead Theatre Technician in the Student Enrichment Directorate.
Why is your Technician role so important?
Performing arts at Durham forms an integral part of student enrichment, and the technician role is vital in supporting students, as well as providing experiences for the wider community.
When people ask what I do, I say that I'm here for three reasons; to keep the students safe, to make sure they are competent on the equipment, and to support them in their creative vision.
We are currently working on transforming theatre at Durham to come in line with professional theatre practice. We believe this supports students to enter the industry (or further study) upon graduation from Durham.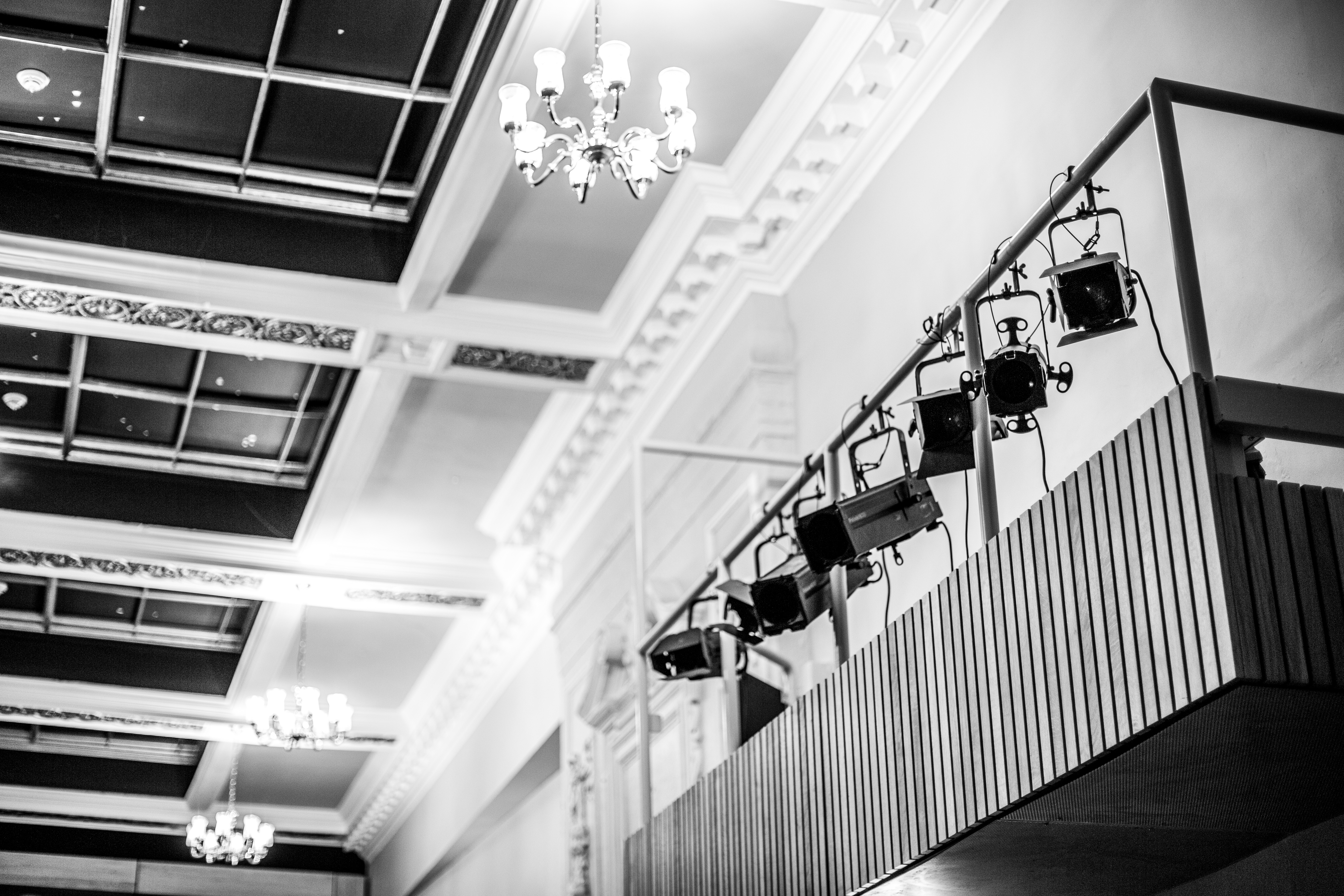 Championing change
I have many technician colleagues across the country who are involved in faculty-based work, (theatre, music, media, libraries and archives etc). It's one of the things I'm hoping Durham will be able to lead the way on through the creation of a non-faculty technician community of practice, helping to shine a light on the important work that colleagues do, and the impact we have on those we support.
When I first started working at Durham in September 2021, we had a handful of confident technicians. We've since trained over 100 students in theatre health & safety and run 'sold out' workshops in lighting, audio, set design and stage management.
We now have around 50 members of the team that would be confident in looking after the operation of the theatre without help. This does not include college-based technicians who I also support and mentor.
We've also had about 25 students partake in backstage tours at the Theatre Royal and Tyne Opera House. One graduate this year has walked into a senior venue technician role at the Pleasance in London and three or four students did professional tech work at the Edinburgh Fringe Festival in August this year."
Why is Technician Commitment so important?
"I think technical theatre in our context helps bridge the gap between academic and vocational training – preparing students for life and careers. Technical theatre offers an opportunity for team building, developing soft skills, as well as H&S, and technical skills which can be immediately employed in the real world."