Interested in becoming an Archivist or Rare Books Curator? The Archives and Special Collections team at Palace Green Library will be running an Experience Day for Durham University students (undergraduate or postgraduate students) who are interested in potentially pursuing a career as Archivists or Rare Books Librarians.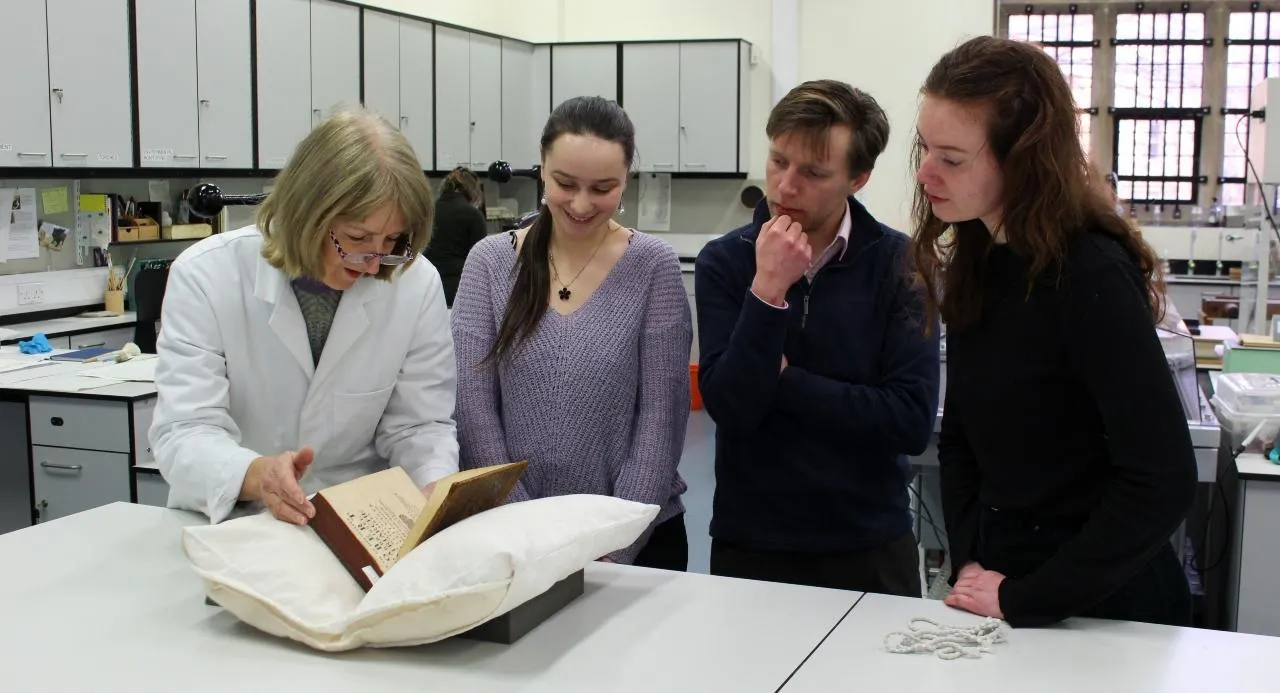 Conservation at Palace Green Library
When: Thursday 8 June between 9am-4pm
Where: Palace Green Library, Palace Green, Durham, DH1 3RN
What: A series of information talks and practical exercises on the work undertaken by the Archives and Special Collections team at Palace Green Library, including:
handling rare books and archives
collections management and care
digitisation
career options, training and qualifications
How do I apply?
Please write a maximum of 150 words on 'Why I am interested in pursuing a career in archives or rare books' and send it via email to pg.library@durham.ac.uk by 11:59pm on Friday 26 May 2023.
To offer the best experience on the day, there are only 10 places available for this session. Successful applicants will be chosen on the basis of their application statements. We will inform you whether you have been successful on Thursday 1 June, and provide more information about the timetable for the day.
We will be running one session per term so there will be other opportunities for anyone who misses out on this occasion.