Adele Kitching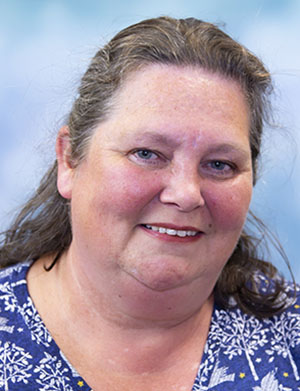 Adele is the Manager of the Life Science Support Unit, a technician-led University resource supporting research and teaching carried out by many departments, research groups and individuals.
Adele joined Durham University in 2019 having started as a trainee technician at the Muscular Dystrophy Research Labs, at Newcastle General Hospital in 1984. In 1990, she moved to Newcastle University to take up a position of junior technician, progressing her career through the ranks, to Chief Technician in 2014.
Throughout her career, education and training have been at the forefront of any career advancement. Education in the form of structured college or professional qualification, and on-the-job-training by the many skilled technicians she has worked alongside over the past 37 years. It is this combination that Adele feels makes technicians and technologists some of the most highly skilled and professional individuals who play a pivotal role in the success of any business or institution.
Adele is a Fellow of the Institute of Animal Technology, (IAT), a professional body supporting animal technicians, and became a "Registered technician" in 1995, the IAT being one of the first professional institutes to develop such a register. She serves on Council of the IAT where she has two roles: Secretary to the Board of Education Policy, co-ordinating IAT syllabus development and 5 yearly reviews in accordance with Ofqual, and also as part of the Congress team which organises an annual 3 day scientific and trade meeting. Council and the Board developed a defined career pathway for technicians.